Rosh Hashana Wish
Last week I called George, I knew that his elderly father, who lives in California, was terminally ill with cancer, so I wanted to find out how he was doing. George's surprising response left me in awe.
"My father is getting weaker all the time, and he understands very well his current health ...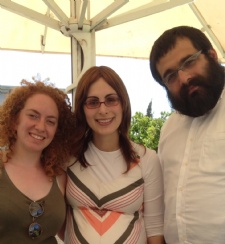 Unexpected meeting
Dear Friends,
Last Sunday, as of every day in our 20 days in Israel (excluding Shabbat), we were getting ready for another family trip to a site that we wanted our children to visit. This was our plan until my sister in law was on the phone.
"I would be happy to look after your ...