The story of a Facebook picture...
Dear Friends,
In the midst of days that we have been horrified with terrible news, I would like to share a story that came to a very happy ending this week.
A year ago, a woman who lived in New York whom I never met, wrote to me on Facebook with an unusual request: ...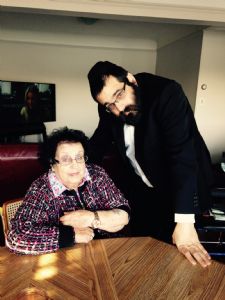 Coming back home...
Yesterday I had one of the most powerful meetings since I came to Victoria and I am very happy to share it with you.
Through a very interesting chain of events I was told that an older Jewish woman just moved to the Island and that contacting her may be a positive thing. After a short while ...